宮坂醸造
Masumi/Miyasaka Brewery
BREWERY | 宮坂醸造
Masumi/Miyasaka Brewery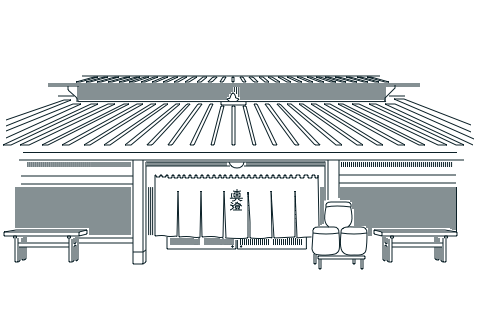 Masumi, a nationally admired sake brand, was founded in 1662 in Suwa, where a tradition of precise craftsmanship led the city to become the center of the silk industry. Still today, this attention to detail remains at the heart of the Masumi philosophy. In the 1920's, the brewery fell on hard times. The brewery's president, Masaru Miyasaka, appointed a young, 28-year-old sake prodigy named Chisato Kubota as toji. The two travelled up and down Japan, "knocking on the door of the master and seeking knowledge." This passionate desire to elevate the quality of Masumi sake, combined with their colleagues' willingness to share knowledge, was rewarded in 1936 when Miyasaka Brewing Company won the first of many top honors at the Japan National Sake Appraisal.
Masumi continued on to achieve even greater prominence. In 1946, Kubota, the toji, noticed a uniquely inviting aroma wafting from one of the brewery's fermentation tanks. After requesting the National Research Institute of Brewing to test samples, confirmed that this was a new yeast variety, and designated it as Association Yeast No. 7. Keep in mind, in the world of sake, discovering new yeast is like discovering a new species of a dinosaur; it is a result of hard work and luck that only a handful of breweries achieve. With its gentle, pleasing aroma and ease of use, No. 7 soon spread beyond Nagano Prefecture. Today, it is used by more than half of the breweries in Japan. In 2002, Masumi released a redolent, old-style sake with an insouciant 21st-century attitude called "Nanago" (No. 7) in tribute to the famous yeast that changed the sake world. It is to Masumi what No. 5 was to Coco Chanel. Masaru Miyasaka often said "don't make sake that grabs the attention momentarily with unusual flavors or strong aromas; make sake that is so well-balanced and easy to drink that you hardly notice it until the bottle's empty and you find yourself calling for more." Masami continues to aim for sake that one never tires of and that always has a place at the dinner table.
Flagship Product
Hiyaoroshi
Location
Nagano Prefecture
Nagano Prefecture, located at the center of the mainland, is about a 3 hour ride from Tokyo. With its cool summers and great snow in the winter, Nagano provides as an escape for many Tokyo people. Masumi is located in Suwa, where the hot springs from the Lake Suwa are famous. Its advanced machinery led to silk production, and is also home to Seiko Epson.
Head Brewer - Toji
Kenji Nasu
Graduated Tokyo University of Agriculture with a degree in Fermentation Science  in 1985, began working at Miyasaka Brewery (parent company of Masumi) the same year. Most memorable drink? "The Masumi I drank in college. In my last year in college, I interviewed for Masumi, whose yeast No. 7 was so familiar at this point through working in lab classes. My classmates got me several different bottles from Masumi when I was graduating and my employment at Masumi was confirmed. I felt emotional with the sadness of leaving school and the excitement and nervousness starting a new job."
Recommendation
Favorite
Notable
Awards & Accolades
More than 25 gold medals from the Annual Japan Sake Association, Silver and Gold from the U.S. National Sake Appraisal, Silver and Bronze from the International Wine Challenge. Gold and Platinum from the SAKE selection.
Our Mission
The brewery has four big dreams: Delivering great sake in pristine condition; Bringing warmth and harmony to the table, Being kind to nature and people, and spreading the joys of Japanese sake across the world.
Quality
Water and Rice
Suwa is a highland lake basin surrounded by the Japan Alps and the Yatsugatake "Eight Peaks" Range. With the shimmering Lake Suwa at its center, the region's dramatic four seasons and alpine landscape have earned it the nickname "The Switzerland of the Orient."  With excellent waters from the mountains, an abundance of high-quality sake rice, clean air, and many months of cold weather, this environment is an ideal location for sake. Masumi buys most of their rice from local Nagano farmers. The rice used most for the sakes is Miyama Nishiki from Nagano. They also use Hitogokochi from Nagano and, and Yamada Nishiki from Hyogo Prefecture in smaller amounts. The water for the Suwa brewery comes the Kirigamine Highlands, extended from the Yatsugatake (Eight Peaks) Range. The water is low in minerals, imparting a soft, light, and flavorful character to all their sakes.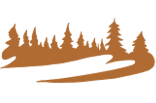 Water from Kirigamine Highlands
Rice from local nagano farmers