酔鯨酒造
Suigei Brewery
BREWERY | 酔鯨酒造
Suigei Brewery
Surprisingly, Suigei is the only sake brewery in Kochi City. It's original incarnation began in 1872, under a different name, but in 1969, the company was renamed Suigei. Literally, Suigei means drunk whale, and it is an abbreviation of an alias of Yamauchi Yodo, a Japanese feudal lord of the area. A big drinker, he called himself Geikai suiko (a drunkard lord in a sea full of whales). Their main concentration are shokuchushu, or sakes to be had with meals/food (table sake), and many of their sakes are dry and high in umami and acidity.
Location
Kochi Prefecture
Kochi Prefecture is in the Shikoku Islands, on the southern end of Japan. Kochi is possibly most famous as the birthplace of Sakamoto Ryoma, a political activist from the mid 1800's who was a key factor in realizing the Meiji Restoration. Ryoma's vision was to modernize a country that had isolated itself from the world, and he was seen as a daring man that moved outside of conventional boundaries. His character and story is irresistibly charismatic, making him arguably the most popular, most romanticized, most loved figure in Japanese history. In fact, there is a general stereotype outsiders have of Kochi people being dynamic and larger-than-life, most likely due to the association of Sakamoto with Kochi. On a side note, people have a general impression that Kochi people drink lots of sake—according to the 2017 statistics, they do, but they're just a little more than the average, at 17th place out of 47 Prefectures, with an average of 6.35 liters per person. Niigata Prefecture has the honor of top prize, at 13.32 liters per person, in case you were wondering. You're welcome.
Head Brewer - Toji
Makoto Myoujin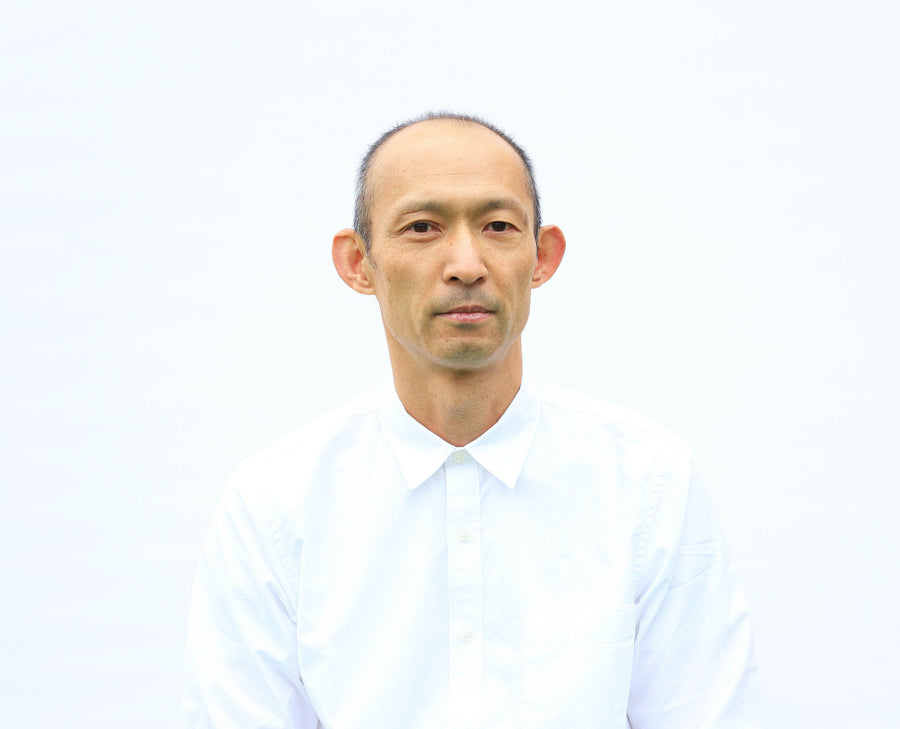 Makoto Myoujin was born in 1971 and graduated from the University of Miyazaki with a Masters in the School of Agriculture in 1995, and started work at Hatsukame jozo. Moved to Suigei in 1997. After working in Analysis, Shochu Division, Quality Control and Product Development, and Seed Mash Division, he was appointed as Toji in April 2016.
Recommendation
Favorite
Notable
Awards & Accolades
- Gold Prize in the 2019 Kura Master
- Gold Prize in the 2019 US National Sake Appraisal
-"Delicious in a Wine Glass" award in the Japan Sake Awards.
Our Mission
Suigei's social mission is to develop and pass down the traditional sake brewing technology. They aim to make sake that acts as a supporting role to the main star of the show—the food. They are unique among other sake companies in that they look beyond their own product—they're interested in spreading the love and knowledge of sake in general.
Quality
Water and Rice
Mainly uses water from Kagami River, named one of Japan's Remarkable Water by the Ministry of Environment. The rice is sourced from all over Japan, choosing the best, most appropriate rice for any specific sake. Varies, depending on the sake. Among the rice they use are: Yamada Nishiki, Ginpu, Gin no Yume Kochi is generally seen as "Land of the Sea" as it faces the Pacific Sea, but it is actually also "Land of Forests," and has the most forest cover in the country, at 84%. Kochi also has the highest precipitation rate in the country, most of which falls on what the Japanese refer as the "Green Dam," the forests. These waters are percolated throughout the years, and pours to the Kagami River. The water of Kagami River is soft water, and has no iron or manganese—ideal for sake.

Kagami River
Rice Varies