ABOUT THIS BOTTLE
Kubota Senjyu Ginjo
The sake that began it all, Senjyu was the Kubota line's very first product, introduced in 1985. Brewed to make sake more compatible with the modern diet, it was clean and crisp, completely different from the rich, opulent sake that were in vogue at the time. 35 years later, they have continued to search for a even more fresh sake to adapt with the ever-evolving diets of society. This April, along with Asahi's 100 year anniversary and Kubota's 35th year anniversary, Senjyu has been renewed. Making their koji (fungus that helps the rice break down to sugar) higher in enzymes, resulting in more sugar, they've succeeded in keeping the same trademark crispness, but added more roundness and depth.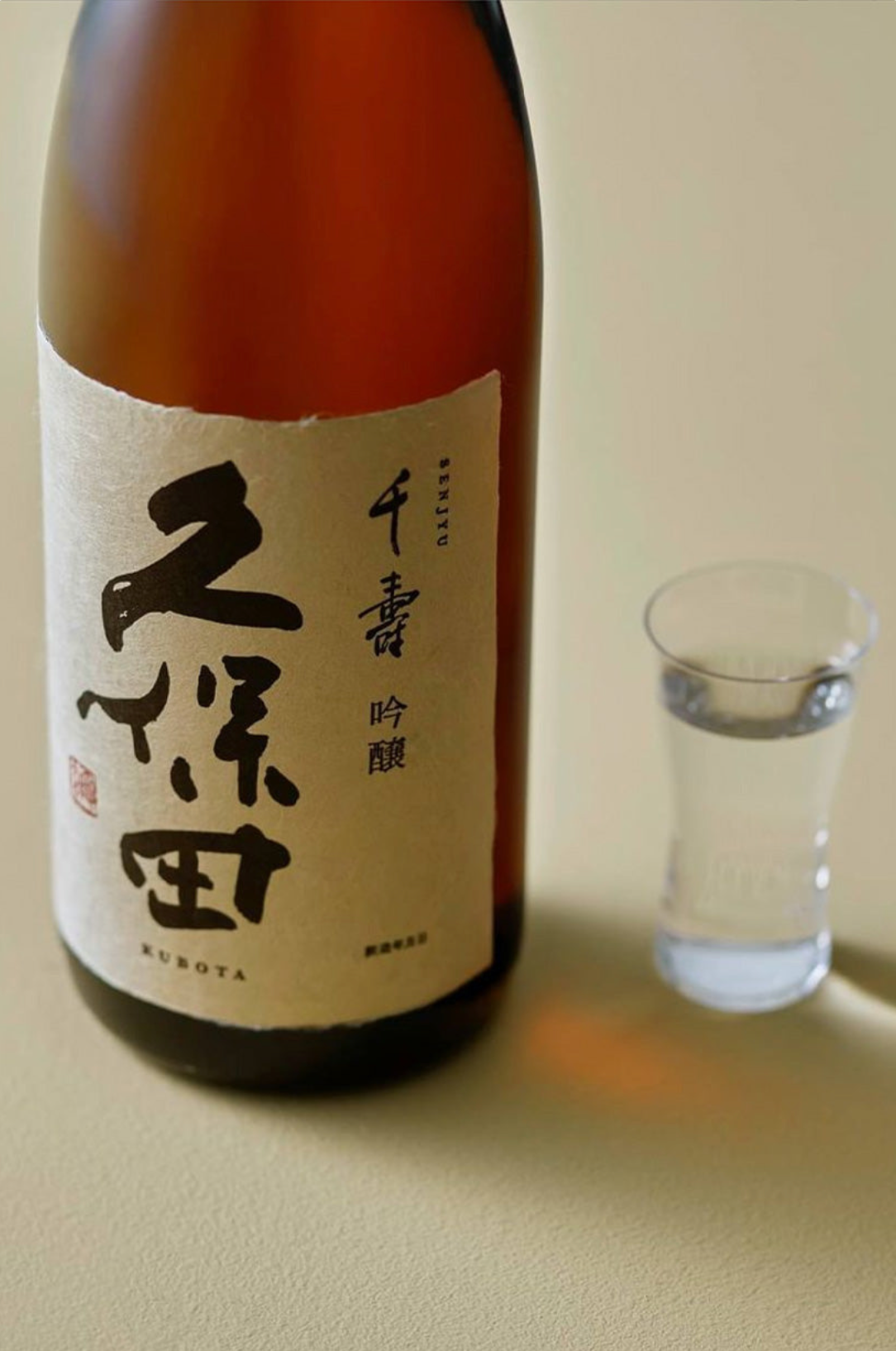 HOW TO ENJOY
PAIRING
Serve chilled, or slightly warmed to bring out the complex layers; in a wine glass or ochoko.
SERVING
Great with lighter dishes: fish, vegetable tempura, pork shabu shabu.
ABOUT THE BREWERY
ASAHI SHUZO - KUBOTA
Asahi Shuzo was founded in 1830 with the motto, "Quality First." They believe that the quality of rice is the utmost importance in sake brewing; as one of their past Toji put it succinctly: "The quality of sake cannot go beyond the quality of the ingredients." Asahi Shuzo spends a vast amount of energy and time into rice making, they've even founded an agricultural production corporation, Asahi Noken, where they research to preserve Japan's national agriculture and produce better sake rice.