ABOUT THIS BOTTLE
Koshi no Kanbai "Tokusen"
Dynamic nose with steamed rice, white peach, muscat grapes, melon, pear, rose petal, green apple, grapefruit, mineral, watercress, cypress. Soft and smooth texture, flavors of peach and watercress and elements of cooked pear and grapefruit; however, the second half of the palate expands into a sophisticated, rice-laden fullness, with a disappearing "phantom finish" end. Is this what ghosting feels like in the sake world? If so, hit me one more time.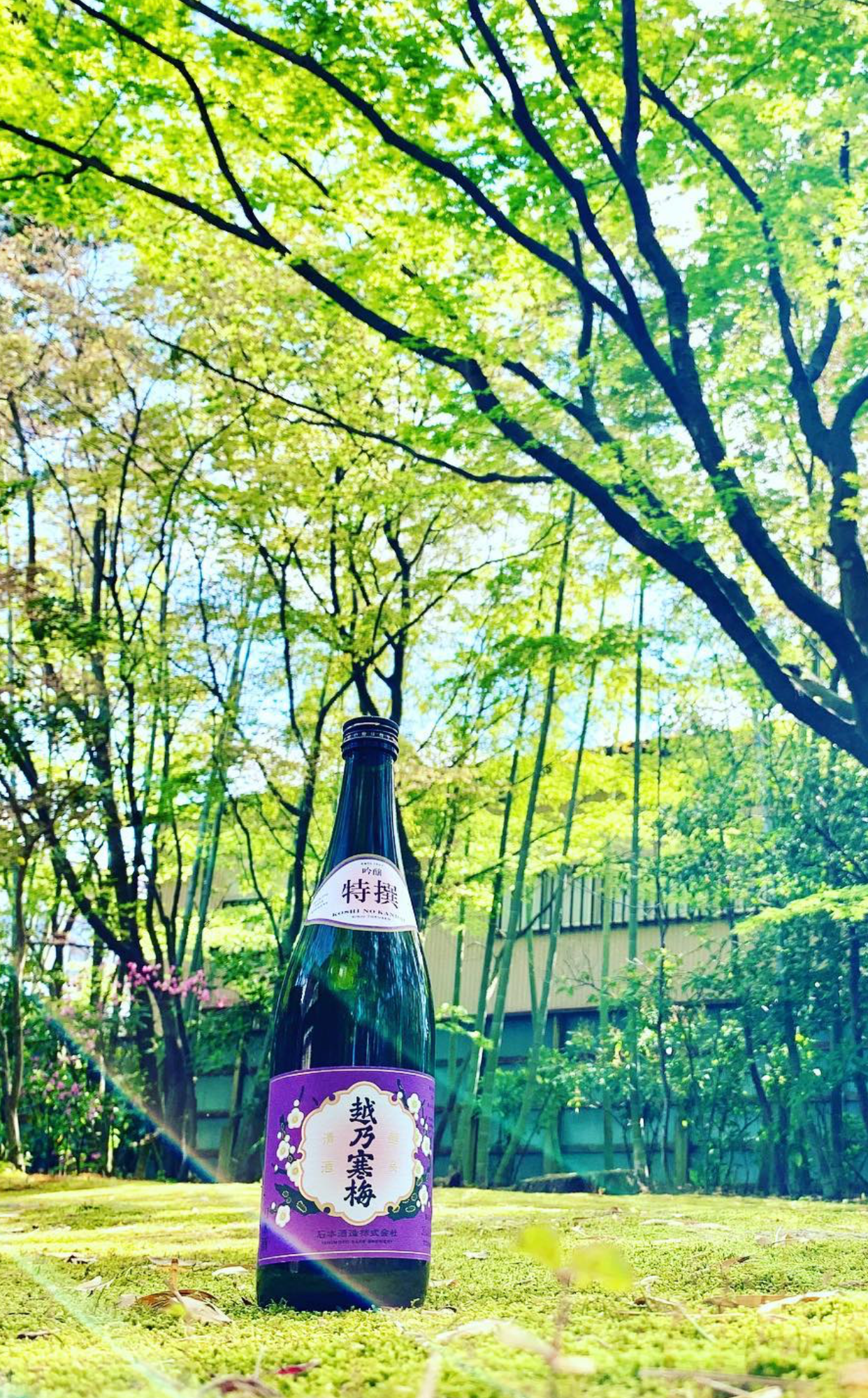 HOW TO ENJOY
PAIRING
Pairs with virtually any Japanese dishes. Also try it with grilled chicken, scallop, somen noodles, truffle fries, chives dumplings, and even soup dumplings.
SERVING
Often enjoyed at 55-77°F, but enjoy the great delicacy and finesse highlighted when warmed.
about the brewery
ishimoto brewery
Ishimoto Brewery is also known as Koshi no Kanbai, meaning Winter Plum of Koshino (an old name for the Niigata region). Named after the beautiful, hearty winter plum that is a frequent subject of art and poetry with its delicate flowers blooming in the cold of January and February on snow-laden branches, the tree is a symbol of both beauty and perseverance. Koshi no Kanbai has braved numerous dire eras such as rice shortages during the two wars in the Showa Period, but throughout, they made a point of never lowering their standards, always choosing quality over quantity.