惣誉酒造
Sohomare Brewery
BREWERY | 惣誉酒造
Sohomare Brewery
Run by the Kono family since its founding, Sohomare Brewery was founded in 1872. Before taking over the business, the fifth generation and current president, Jun Kono, traveled to France in the 1980's to study the language and wine. His time there will later greatly influence the direction of the brewery. Shortly after becoming president in 1989, he decided the primary output of their sakes will be made kimoto style, there by radically differentiating his company from other breweries. The kimoto method creates the lactic acid needed to kill off any bacteria by mashing the steamed rice and rice yeast instead of adding industrially made lactic acid. It is more timestaking, takes a good four weeks longer than the regular method, and requires more care and maintenance, but results in a stronger, healthier yeast starter that is higher in antioxidants and less likely to deteriorate during the subsequent processes—and what's more, a more flavorful sake.
Location
Tochigi Prefecture
Tochigi Prefecture's most famous export are strawberries, but the most memorable thing about Tochigi may be the monkeys. Tochigi is about an hour drive from Tokyo, and home to Nikko, where the famous Nihon zaru (Japanese monkeys) are. Called snow monkeys or macaques, they can endure cold climates, making them the most northern-living non-human primates. With the grand Nikko mountain range as its backdrop, Sohomare brewery is located in the east side of Tochigi Prefecture. Where the winter nights and mornings are so cold it cuts to the bone, the brewery craftsmen begin their workday when the morning frost lightly blankets everything outside.
President - CEO
Jun Kono
Jun Kono is the fifth generation of his family brewery and became the president of Sohomare Brewery in 1989. In his twenties, Kono travelled through Europe visiting and learning techniques and styles from different wineries. Kono graduated from Tokyo University with an economics degree and returned shortly after to Tochigi prefecture to take over the family business.
Recommendation
Favorite
Notable
Awards & Accolades
In 2008 and 2013 Sohomare's daiginjo label took first prize at the Kanto-Shinetsu Regional Sake Judging of entries from 211 breweries in six prefectures, including Nagano and Niigata. In addition, Sohomare has received a gold award at the annual Japan National Sake Appraisal every year since 2011.
Our Mission
Instigator of the Kimoto Renaissance. Kimoto takes more time and effort than the regular method but, "It's worth it for the expressive flavor, mellow texture, clarity and balance that it delivers—almost impossible to put down once it's in a glass," says Kono, "and an ability to age well." A brewery is only as good as their most casual sake they produce. Sohomare hopes to express the joy of sake to both the sake connoisseur and the sake newbie.
Quality
Water and Rice
Sohomare's water comes from their own well that feeds off the Kinugawa and Nakagawa River which flows down from the Nikko Nantai Mountain. They use mostly Special A grade Yamada Nishiki or Gohyakumankoku.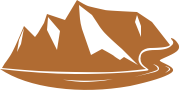 SOFT WATER FROM The Kinugawa and Nakagawa rivers
YamadaNishiki, Gohyakumankoku