仙禽酒造
Senkin Brewery
BREWERY | 朝日酒造
SENKIN BREWERY
One could say Kazuki Usui, head of Senkin Bewery, is the captain that steers the sake ship: not only the ship of his brewery, but the ship of sake trend in general. When Usui, at the age of 28, took over Senkin in 2008 as its 11th generation CEO, Senkin had run to the ground and had to be liquidated. Usui had no experience in sake prior to coming to his family business, but he was coming from the world of wine, working as a restaurant sommelier, then as an instructor at the Japan Sommelier School (now FBO Academy Tokyo) at the age of 22.
Senkin Brewery had been brewing cheap, mass-produced sake for years until then, but Usui looked at the business through the eyes of a wine sommelier and decided to produce small-batch premium sake, and to develop sake with acidity as its defining character. Acid is an important component in white wine, but acid in sake was considered a big no-no at the time; in fact, everyone who tasted Usui's newly developed sake, including Usui's father who had left the business entirely in his son's hands, disapproved unanimously. Usui dug his heels in. His thinking was, while acid overpowered light, subtle Japanese cuisine, the younger generation of Japan were raised on other cuisines. They grew up eating more meat than fish, more fried and sautéed foods, used ketchup and mayonnaise; and when they went out to eat, they were more likely to go out for French, Indian, or Italian food. The sake of the past had too little acid to compete with these foods. Before long, the new style of sake caught on, and Senkin's production went up 100x in the last 10 years.
Other wine sommelier touches seen in Senkin that has caught on with the rest of the sake world is the idea domaine, terroir, and assemblage. Senkin offer sakes categorized into three series: Modern, where they highlight its juicy, sweet tart flavor profiles, Nature, which uses all-organic materials and age-old Edo period techniques, and Classic series, which has sakes with more umami flavors.
Flagship Product
Senkin Classic
Location
Tochigi Prefecture
Tochigi Prefecture's most famous export are strawberries, but the most memorable thing about Tochigi may be the monkeys. Tochigi is about an hour drive from Tokyo, and home to Nikko, where the famous Nihon zaru (Japanese monkeys) are. Called snow monkeys or macaques, they can endure cold climates, making them the most northern-living non-human primates. Senkin Brewery was founded in 1806, built along the old Oshu Kaido (in modern day Sakura City), one of the five major routes during the Edo Period.
PRESIDENT - CEO
Kazuki Usui
Usui left college to attend Japan Sommelier School, where upon graduation he was invited to become an instructor. He joined Senkin in 2004 and became CEO in 2008. Being a former wine sommelier, he didn't have pre-concieved notions of how sake should taste, and he changed the style of sake (more acid, sweet-tart flavors) to fit the contemporary diet of the Japanese people. He was also incredibly astute with the branding of Senkin. He knew that a brand needed to have story to attract people. By switching from metal tanks to wooden barrels, using the kimoto method instead of artifical lactic acid, he succeeded in rebranding Senkin as a creator of artisanal, craftsman sake, using the old, historical techniques of the days of yore. He even convinced his brother to become Toji, explaining that two brothers working to rebuild the centuries-old brewery was essential to the story of the brand.
Recommendation
Favorite
Notable
Awards & Accolades
Our Mission
The importance of balancing tradition and innovation. Creating edgy sakes using age-old methods.
Yokei na koto wo shinai—Do nothing unnecessary.
Quality
Water and Rice
Yamada-Nishiki is the go-to for most sake makers, but Senkin began implementing the concept of domaine in 2014, using Kame-no-o rice, an heirloom rice variety grown locally, and water from the local Kinugawa River, the same water used to grow the rice.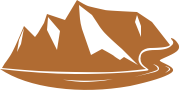 Kinugawa
Kame-no-o