勝沼醸造
Katsunuma Winery
Winery | ワイナリー
Katsunuma Winery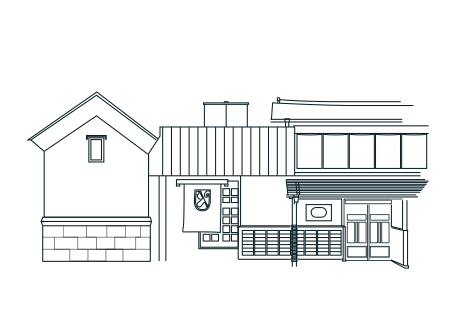 Aruga Branca Clareza, Arugano Bosque, Aruga Branca Brilhante—that's not Japanglish, but some of the wines produced by Katsunuma Winery, and a peek into owner Yuji Aruga's clever and playful aesthetics. Aruga decided to give his wines these faux-Portuguese monikers after noticing that his last name sounded Portuguese, overlaid with the theory that the Portuguese first brought European wine to Japan.
Katsunuma Winery dates back to 1937 and have dedicated themselves to Koshu wines; in fact, every one of their white wines are made with Koshu grapes. They could be called the Koshu Whisperer: they really know how to work with Koshu grapes. Their single-minded passion for Koshu wines have attracted national and international acclaim and market, and today, their Koshu wines shine a beacon light on the future of Japanese Koshu wines. In fact, they are arguably the reason Koshu wines even have a global market today—in the 2000's, their Aruga Branca Pipa won multiple medals in the French competition Vinalies Internationales hosted by the French Brewer's Association, resulting in a collaboration with Bernard Magrez of Château Pape Clément, one of the oldest, most eminent wine estates in Bordeaux. This led to the creation of Magrez Aruga Koshu Isehara, the first Japanese wine ever to be exported to the EU.
The winery was already at the top of their game: their Brilhante was served at the G7 Ise-Shima Summit, they've been name-dropped in pop culture (in the manga Drops of God, a series about the son of a wine critic who must identify 12 wines in order to claim an inheritance), all thanks to the acumen and dynamism of President Aruga. With the return of his son Hirotaka from a wine-making stint at Simon Bize et Fils in Beaune, things are brewing in even more interesting ways at Katsunuma Winery. With a mind towards wine-making that brings out the terroir of Yamanashi, they're experimenting with natural yeasts, cutting out of the chaptalization (adding of sugar during fermentation), and making skin-contact wine made in qvevri, or Georgian clay concrete egg fermenters. (More interesting, useful, and helpful to this world than Gwyneth Paltrow's jade eggs, believe me.)
Flagship Product
Aruga Branca Line
Location
Yamanashi Prefecture
Yamanashi Prefecture is located in the middle of Honshu, the mainland of Japan, about a two-hour train ride west from Tokyo. With Mt. Fuji and the five lakes surrounding it, great hiking, and beautiful hot springs, it is a popular destination. Katsunuma Winery is located in Katsunuma, in the heart of Yamanashi Prefecture. The soil and climate of Katsunuma was ill-suited for growing rice, but ideal for grapes, and Katsunuma became a major Koshu grape-producing region, as well as the birthplace of Japanese wine.
Winemaker
Hirotaka Aruga
Hirotaka Aruga joined Katsunuma Winery, his family's business, in 2007. After going abroad for three years to France to apprentice at Domaine Simon Bize et Fils in Beaune, he returned to the winery in 2012 as a wine maker.
Recommendation
Favorite
Notable
Awards & Accolades
2018 International Wine Winner Silver
Our Mission
Wine is the expression of the relationship between humans and nature. The winery takes pride in its small size and continues, as before, to create wines that show the uniqueness of Katsunuma.
Quality
Our Grapes
The strength of Katsunuma rest on the magnetism of President Aruga, but the next generation as well: his three sons are separately in charge of the wine making, administration, and harvesting, and have come up with fresh, new ideas that showcase Koshu grapes. One of those ideas is to highlight the differences in the Koshus they harvest from within the same Koshu Valley, caused by the contrast in soils.
Two thirds of their wines are Koshu wines, out of which, their entire white wine selection is made only from Koshu grapes. They have three different fields within the same valley, and all three yield distinctly unique Koshu grapes.
The Iwai vineyard is 400 meters above sea level and has yellowish volcanic ash soil from Mount Fuji that is low in nutrients. It produces Koshus that have a fruit aroma that is more peachy than citrusy. Their pleasant bitterness matches incredibly well with the umami of Japanese food.
The Yamato vineyard is 500 meters above sea level and has sandy soil with good drainage that can take rain. The temperature difference between night and day is ideal, has good ventilation and low humidity. It produces grapes that have a pure, clean fruitiness and rich acidity. It also gives a good amount of minerality, and has a distinct flavor that is unique. The Kaneyama vineyard is 350 meters above sea level, and has clay soil layered with sand. It yields thick-skinned grapes that ferment slowly. Its wines have a long finish, and goes well with dashi in Japanese foods as well as sushi.