ABOUT THIS BOTTLE
Kurambon Muscat Bailey A Wine
Beautiful bright ruby color with some viscosity. Opens with fruity aromas of dried plums, cassis, licorice, myrtilles, cranberries, as well as aromas of black pepper, mint, and dried forest floor leaves. Tastes of raspberry, hibiscus, cranberry, cedar, paprika; imagine after a day of fruit-picking at a farm on a warm day—some earthiness and fruitiness. Some lean tannin at the end.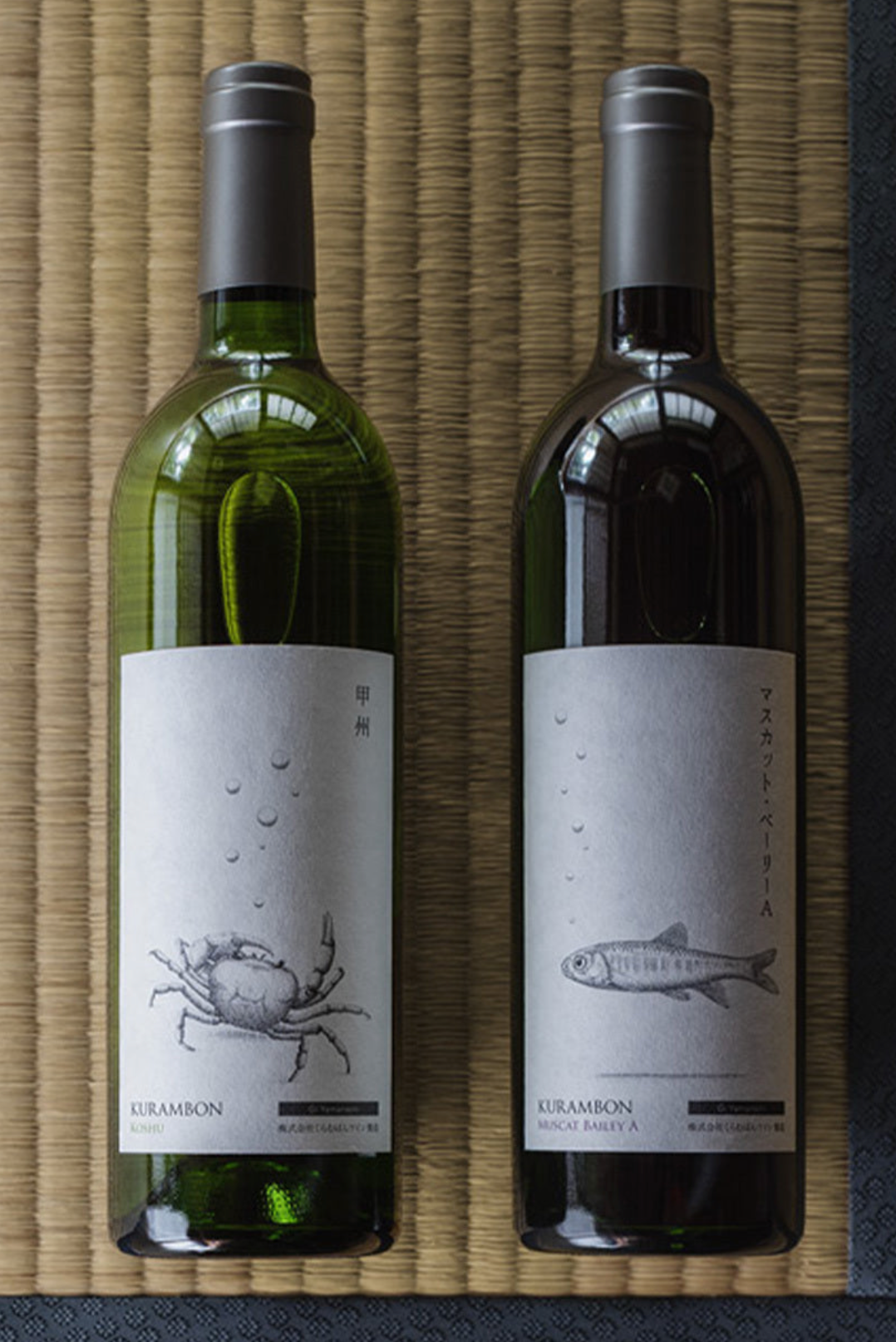 HOW TO ENJOY
PAIRING
Its earthiness pairs well with sweet and savoury dishes such as spicy pork belly, meat with barbeque sauce, stands up to dishes with tomato sauce, beef stew.
SERVING
Best served in a wine glass.
about the winery
kurambon winery
Kurambon was founded in 1913. It prides itself in their close relationships with local grape farms. They put emphasis on wines made with Koshu grapes, a grape varietal that goes back a 1000 years. Instead of wines mechanically made, their aim is to create more natural wines where the grapes' transformation to wine is gently aided by wine makers.