ABOUT THIS BOTTLE
Koshi no Kanbai "Kinmuku"
Gently invites you in with subtle aromas suffused with lychee and melon. The core of flavors are solid but delicate, reminiscent of vanilla beans, green apple, aniseed and a gentle sweetness; with a clean finish. Any night with Kinmuku is a perfect night.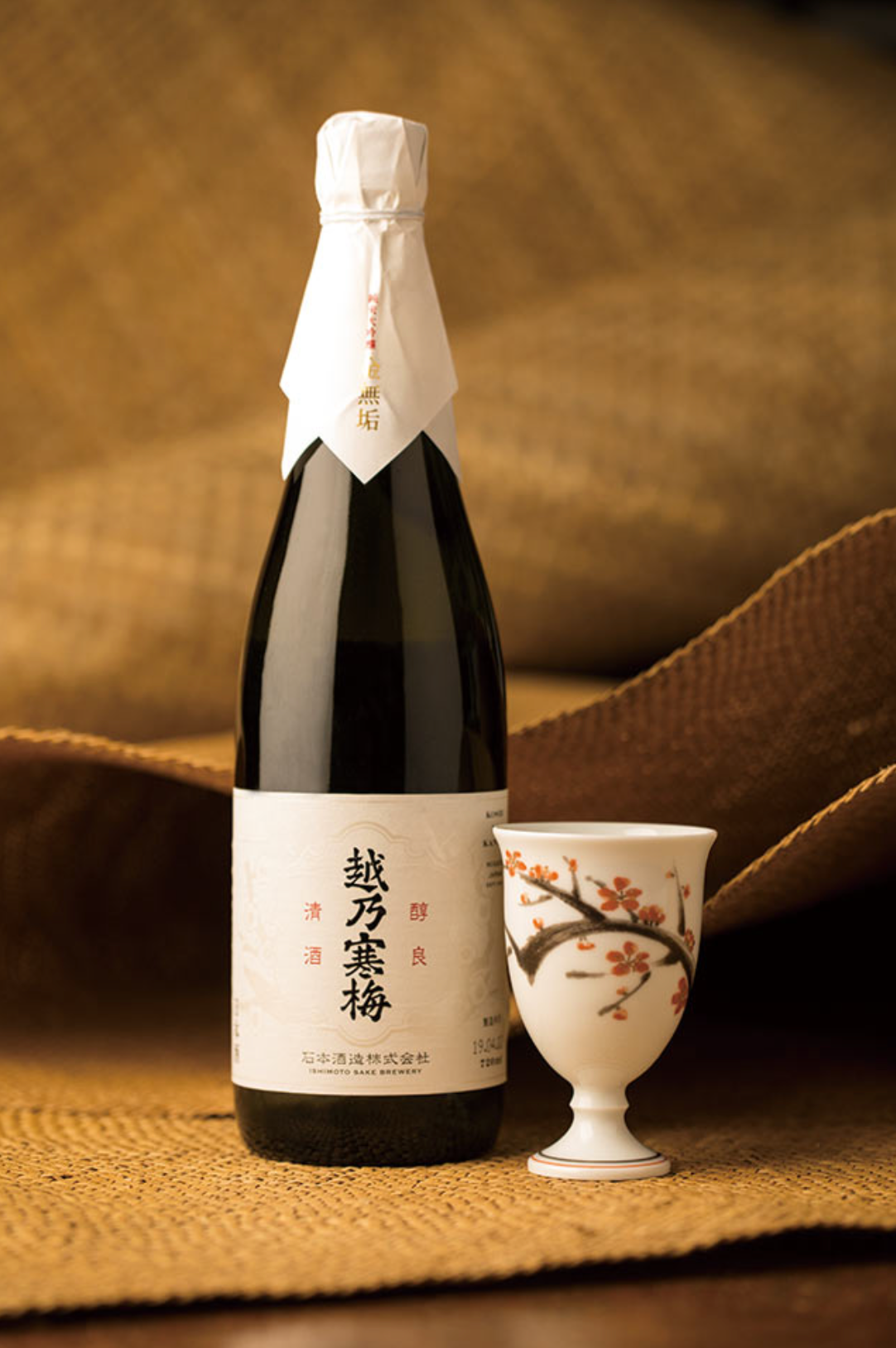 HOW TO ENJOY
PAIRING
Full of flavor but delicate, Kinmuku will enhance any dish. Basically, treat it like Meryl Streep playing a supporting role; it will highlight and aid anything you pair with it.
SERVING
Best served 50-70°F in a wine glass.
about the brewery
Ishimoto Brewery
Ishimoto Brewery is also known as Koshi no Kanbai, meaning Winter Plum of Koshino (an old name for the Niigata region). Named after the beautiful, hearty winter plum that is a frequent subject of art and poetry with its delicate flowers blooming in the cold of January and February on snow-laden branches, the tree is a symbol of both beauty and perseverance. Koshi no Kanbai has braved numerous dire eras such as rice shortages during the two wars in the Showa Period, but throughout, they made a point of never lowering their standards, always choosing quality over quantity.