賀茂泉酒造
Kamoizumi Brewery
BREWERY | 賀茂泉酒造
Kamoizumi Brewery
Founded in 1912, Kamoizumi Shuzō Brewery is one of the newer breweries in the famed sake-making region Saijo. During the late 1960s, when almost all sakes available on the market were sanzo-shu, sake that is fortified with brewer's alcohol (distilled alcohol), Kamoizumi Shuzō Brewery pioneered junmai brewing techniques by created a traditional junmai sake made only with rice and rice koji. It was also common practice during this time to filter the pressed sake through charcoal to remove any impurities to attain a pure and colorless sake, the aesthetic ideal of the times. Kamoizumi believed however, that these "impurities" were unique characteristics essential to sake and removing them was compromising its true identity. Because many of their sake is not carbon filtered, Kamoizumi sakes have a golden hue, and tend to be tart and full-bodied with a rich, umami-heavy depth. In 1972, they garnered national attention by creating a junmai daiginjo with a 60% rice polish rate, a ratio so high, it was unheard of at the time. The brewery is also heavily active in the local community, expanding local rice consumption and starting programs with initiatives for local farmers to grow Yamada-Nishiki sake rice. 
Flagship Product
Shusen (3 Dots)
Location
Hiroshima Prefecture
Hiroshima is on the south end of the main island of Japan. It is a Prefecture perhaps most defined by their wish for peace due to its history of the atomic bomb attack. It is also rich in geographical beauty with the Seto Island Sea, forested mountains, and pristine waters. Kamoizumi is located in Saijo, one of the three most famous sake brewing cities in Japan along with Nada, Hyogo and Fushimi, Kyoto.
President - CEO
Kazuhiro Maegaki
In 2019, Kazuhiro Maegaki became the 4th generation President of Kamoizumi Brewery.
Toji Toshiyuki Shintani is part of the member of the Hiroshima Brewer Master Guild. His goal is to create sakes that are unique to Kamoizumi. In order to attain this, he believes that the most important step is creating koji to fully bring out the natural sweetness of the rice.
Recommendation
Favorite
Notable
Awards & Accolades
- Gold Prize at 2019 Kan Sake Awards
- Silver Prize at the U.S. National Sake Appraisal
- 2017 Gold Prize at Kura Masters
Our Mission
A symbol of the Japanese culture, sake is forged by the climate of each region and the hard work of their people. We have been able to brew in Saijo thanks to the ideal geographical location and the support of our customers. We will continue for the next 100 years with the unchanging dedication as sake brewers, while recognizing that we are also drinkers of sake, selecting only the best ingredients, keeping our brewing methods, and protecting our natural resources.
Quality
Water and Rice
Kamoizumi believes firmly in making sake from local ingredients. They are part of the Higashi-Hiroshima Sake Rice Council and works closely with local farmers to promote progress in sake rice production. While most water in Japan is soft water, not ideal for sake brewing, the underground water from the Ryoo mountains are medium hard.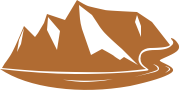 Underground water from Ryoo Mountains
Variety of rice, all from local farmers