ABOUT THIS BOTTLE
Kurambon Koshu Wine
This wine is from the "Kurambon" series, Kurambon's varietal wine series (wine made primarily from a single grape variety). The series includes reds, whites, and a rosé. The Kurambon Koshu grape is more brightly acidic than other Koshus out there, reflecting owner Nozawa's view that acidity is important to Koshu—too little and the taste falls flat. It also has a slightest pétillance, or effervescence, adding to the lifting, refreshing feel of the wine. Made with the free-run juice, which is the juice released by a pile of grapes when their skin split under their own weight before they are pressed mechanically. In white wine, this initial juice is considered to be of the highest quality due to their minimal contact with the brittle elements of the pips, skin, and stems.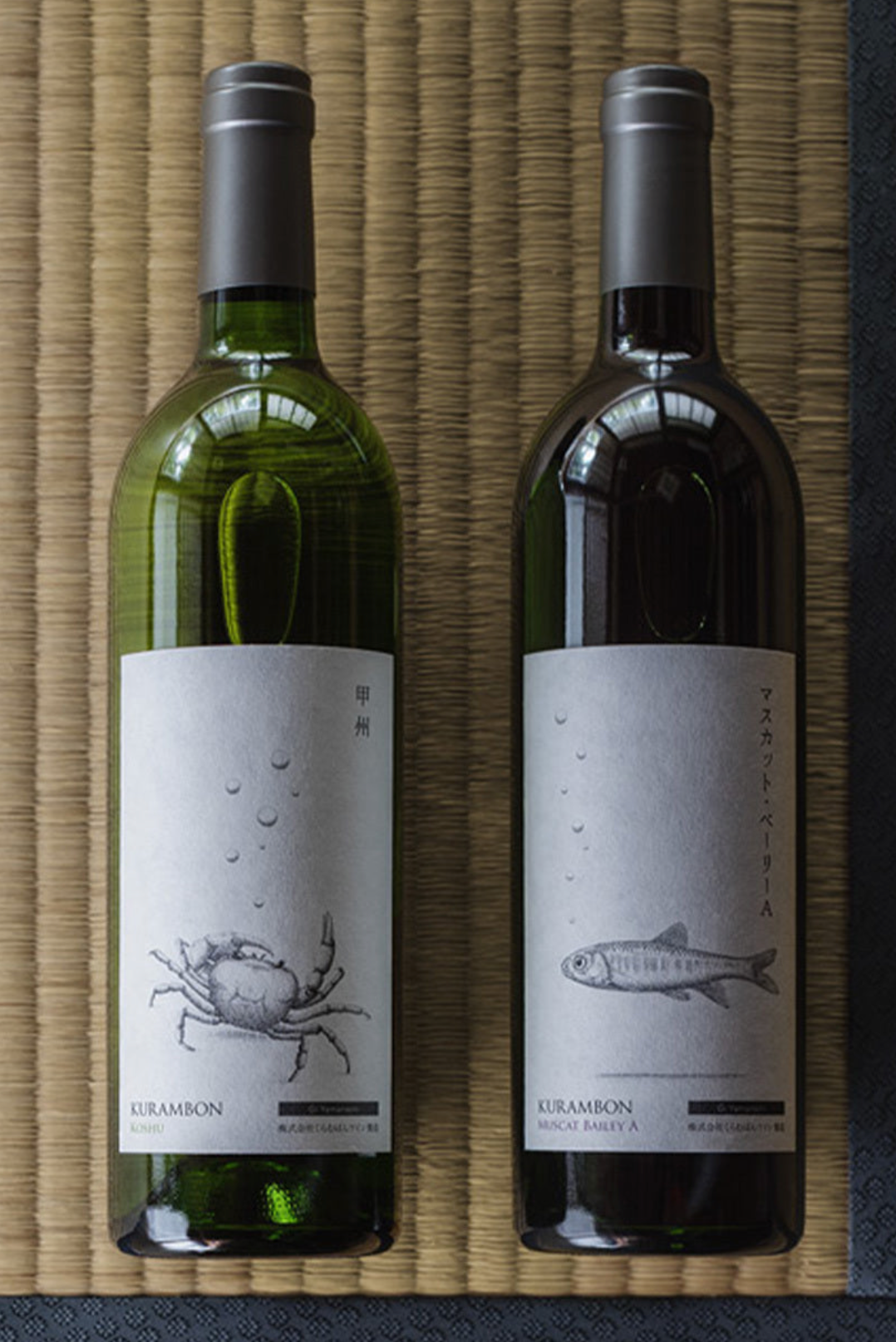 HOW TO ENJOY
PAIRING
Pairs well with fresh, herby flavors like shiso and Vietnamese food as well as citrus notes like ponzu play nicely with this wine; goes well with seasonal fresh vegetables and seafood.
SERVING
Best served chilled and in a white wine glass to bring out the aroma and taste.
about the winery
KURAMBON WINERY
Kurambon was founded in 1913. It prides itself in their close relationships with local grape farms. They put emphasis on wines made with Koshu grapes, a grape varietal that goes back a 1000 years. Instead of wines mechanically made, their aim is to create more natural wines where the grapes' transformation to wine is gently aided by wine makers.